Imagine what it would be like to have volunteers waiting in line to be part of the children's ministry in your church as if they were waiting to purchase the next iPhone that just came out, or the next hit video game.
Unfortunately, in many churches, no one's lining up. Far from it!
We end up having to search for volunteers as if they were wearing camouflage and hiding in a forest.
Finding volunteers can be really tough…
But it doesn't have to be…when they come to you first!
Is it really possible for volunteers to actually seek to be part of the Sunday School ministry? Yes, it's definitely possible, and it's what should be happening in your church.
But if it's not, you can make some simple changes to how you recruit volunteers.
How to Recruit Sunday School Teachers
Here are the most common ways to recruit Sunday School volunteers:
Putting an announcement in the church bulletin
Making an announcement from the pulpit
Asking people personally if they would like to help
Holding a yearly meeting for those who might be interested
Those are all great ways to get the word out that more volunteers are needed, but sometimes they just aren't enough.
Normally, announcements don't give possible recruits enough information to decide whether they want to be part of the children's ministry.
They assume that it's going to be tiresome and demanding to work with kids! (And sometimes, they're right.)
The first thing most people think of when they hear the word "Sunday School" is having to keep a bunch of naughty kids in line!
So, the first thing you need to do is: CHANGE THEIR MINDS
You've got to transform the Sunday School ministry into something both kids AND teachers are eager to be a part of.
You've got to get rid of the stigma that Sunday School is taxing and tedious.
And, you've got to help them see that teaching Sunday School is a blessing, not a bore!


Here's how to do it:
Check your curriculum:
Take a good, hard look at your current Sunday School curriculum. Is it appealing enough to get kids excited about the Bible? Is it fun for volunteers to teach? Are they able to get creative with it?
Check your facilities:
Glance around at your facilities. Do the classrooms look like an inviting place to be? They don't have to be fancy, but does it look like an effort has been made?
Check your traditions:
Is your Sunday School stuck in the 90s? Have you been doing "the exact same thing" for the past 30 years?
Chances are, if the Sunday School ministry is in need of an "extreme makeover", that could be one of the reasons why there aren't so many volunteers.
Another reason why there might be few volunteers is because the church has not formed a "culture" of service. Here's what I mean: perhaps church members haven't learned that God wants them to get involved.
It's not enough to just preach a hasty message about serving God when you're low on volunteers. 
If you do that, you'll end up with many members who feel rushed and coerced into serving, even though they don't fully understand WHY they are serving God.
When volunteers say yes because they feel obliged or guilty, they're more likely to quit after a short time.
Instead of making an urgent announcement once a year, it's better to foster a "culture of service" all year long.
That way, believers will realize that serving God in the church is an essential element of their Christian walk.
More Ways to Recruit Volunteers
Besides checking whether the Sunday School itself, or the lack of a "culture of service" is the reason why few people want to help out in children's ministry, there are many other things you can do to get people interested in signing up.
1. Hold an "invitation" party.
Make a church announcement that you'll be holding a barbecue or cook-out, or maybe a potluck party at the church (or somewhere else) for anyone who is interested in volunteering.
The casual vibes of this sort of get-together will allow people to "check out" the ministry without feeling forced into things.
Be sure to extend a personal invitation to individuals that you think might have gifts and talents for children's ministry.
At the party, give a summary of what being involved in Sunday School looks like, and let people know what volunteering opportunities are available.
Besides…who doesn't love a party?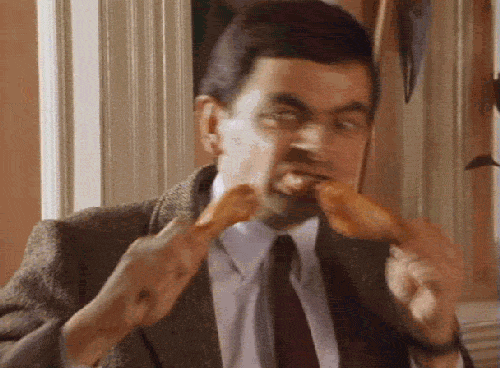 2. Consider inviting people you may have overlooked
Many churches overlook adolescents and the elderly as options for Sunday School volunteers. They can really be huge assets to the ministry.
In addition, sometimes men don't volunteer because they see that most (or all!) of the Sunday School workers are women.
There's no reason why men can't be Sunday School teachers, too!
Furthermore, people we might not normally consider "targets" for children's ministry might actually possess gifts and talents that could be quite useful in the Sunday School. The key is to pay attention to each church member and observe what abilities God has given them. 
3. Don't forget to pray!
Prayer is key to recruiting Sunday School teachers.
The more you pray, the more God can lead you to invite the right people, and the more He can lead those people to volunteer.
Jesus said,  "The harvest is plentiful but the workers are few. Ask the Lord of the harvest, therefore, to send out workers into his harvest field." (Matthew 9:37-38)
Don't let prayer be a last resort, when you're trying desperately to "fill holes" and get volunteers as quickly as possible.
Pray all year long that God would continue to add the right people to His ministry.
4. "Display" the ministry on a regular basis
Many times, people don't want to join the Sunday School ministry because they have no idea how much fun it can be!
However, when you put the Sunday School "on display", you'll let the whole church get excited about it. Here are a few ways to do this:
1. Let the kids perform a song or skit during the church service.
It could be related to what they've been learning currently in Sunday School.
2. Play a video or slideshow during the service so that the church can see the fun that the kids have been having.
You could also play a video AND have kids sing a song.
3. Dedicate a church service to the Sunday School ministry a few times per year.
I know very few churches that do this. However, I feel there's no better way to get people excited about children's ministry than to give it the "airtime" it deserves.
During a "Sunday School" themed church service, you could play a summary video, have kids and teachers give testimonies about the current Sunday School program's impact on their lives, and have kids display artwork they've made. They could then perform a song or skit related to the current Sunday School unit. You might even give out prizes to kids who have attended faithfully or memorized verses.
5. Have a vision and goals for the Sunday School
People are more likely to volunteer for something when they see that it's going somewhere. Make the Sunday School ministry's vision clear and simple, and set clear short-term and long-term goals.
Let the entire church in on those goals so that they will consider the Sunday School as everyone's ministry.
Even if they can't volunteer to teach, many church members will want to help out in other ways, once they see that they can play a part in getting goals accomplished.
How to Keep Sunday School Volunteers
Ok, now here's the hard part: now that you have some volunteers, how do you keep them? How do you prevent them from "jumping ship" when the kids get rowdy or the work load gets a bit heavy?
In a business, employees are motivated by their paycheck and maybe some bonuses here and there. But how can you motivate your volunteers?
There are plenty of ways to do it. Read on…
1. Get organized!
I've already mentioned this, but I'll say it again…no one likes a sinking ship! And organizing your Sunday School or children's ministry will prevent that ship from sinking.
When it's organized, the following things should be happening:
….or at least the tools to prepare them. This will take a lot of work off of their shoulders, and it will ensure that they are teaching quality, doctrinally-sound lessons to the kids. 
Teachers should have the lessons they need to use ahead of time.
That way they can prepare sooner than Saturday night.
Teachers shouldn't be expected to purchase all their own materials.
If your church has a low Sunday School budget, schedule a few fund raisers in which all the teachers can participate. Of course, personal contributions from teachers should always be welcome. However, many volunteers quit because they feel forced to contribute more than they are financially able to.
Choose monthly or seasonal themes that lessons can be based on.
Most Sunday School curriculums are organized by themes and topics.
Make sure each teacher or helper knows exactly what is expected of him or her.
Volunteers aren't happy when they have no idea what they are supposed to be doing. Hold a meeting and state not only what each person's "job title" is, but also what their "job" entails.
And finally…
Make sure each teacher is doing something he/she loves.
Use a volunteer application to place volunteers in positions that they are comfortable filling.
For example, if someone has never taught before, don't ask them to be headteacher right away. If someone loves sports and games, let him or her lead those activities. If someone doesn't feel comfortable singing in front of others, don't force her to lead song time.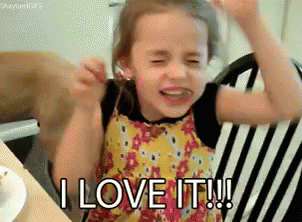 2. Communicate!
Don't keep your volunteers in the dark!
Many churches make the mistake of RARELY, if ever, holding meetings with their Sunday School teachers.
But holding one every now and then is EXTREMELY important:
Meetings allow teachers to speak up about any issues they are having.
They also allow the Sunday School leader to communicate any announcements to the volunteers.
Let your teachers in on your plans for this month, this year, the next five years…give them short term and long term goals to look forward to.
You can also use social media or email to keep your volunteers informed.
For example, adding them to a Facebook group allows the leader to post announcements and gives teachers a sense of community.
3. Train!
Don't expect volunteers to come with an Encyclopedia of Sunday School Knowledge stored in their brains.
Even volunteers with years of experience can't read your mind and guess your exact vision for children's ministry, or your goals for the year.
Newbies will feel lost without some training, and are more likely to quit…
However, I'm not talking about just training first-timers and old-timers who have just signed up.
You've got to keep the training going!
Helping volunteers hone their current skills and learn new ones will help hold their interest in sticking with the Sunday School ministry.
Train "newbies" as soon as they join up.
Hold at least 2 "training" workshops per year that focus on teaching skills and making improvements.
Attend Sunday School seminars and workshops yourself, or do some research to find new tips and tactics to pass on to the "crew".
Be readily accessible for questions and concerns. Do your volunteers know how to contact you?
4. Have fun!
No one likes to teach Sunday School when it's not fun.
Even the most dedicated, weathered teachers eventually drop out when Sunday School becomes dry and lifeless. 
Make sure you've chosen a solid, biblical curriculum….
Please, don't let your Sunday School program get stuck in the 90s. Or even the 2000's and 2010's.
Choose something current and modern that still holds fast to biblical doctrine.
Why? Because when kids have fun, teachers will too. 
And then your teachers will be more than happy to show up on Sundays, just like the kids will. Also…
Let your teachers be creative!
Don't try to control exactly how your teachers elaborate crafts or decorate their rooms. Give guidelines and suggestions, but also allow them to give suggestions too.
Remember, two minds are better than one– and your volunteers will have plenty of ideas.
Encourage them to do "out of the ordinary" activities with the kids, like science experiments with biblical applications, object lessons, and learning games. 
5. Encourage them!
The best way to encourage the crew is to nurture their spiritual lives. Don't just share teaching skills with them– share Scripture as well! There are a few ways to do this:
-Share a short "devotion" with teachers.
You can do this a few minutes before Sunday School begins, or even through a post in a Sunday School social media group.
Share something you read from the Bible during the week, or allow teachers to share what they've read.
-Use "teachable moments" for teaching Scripture
Teachable moments are those fun feuds and lovely arguments between teachers, or other problems that mess up the Sunday School equilibrium.
Don't just scold teachers or complain about what they are doing wrong.
Teach them, humbly, what God's Word says about the situation they are facing or the error they are committing.
Also, encouraging your teachers means being aware of their needs.
Don't think of volunteers as numbers. They are people! People with wants and needs, hopes and dreams.
They want to be successful Sunday School teachers– that's why they volunteered in the first place.
But when they realize that they are just a "number"….
When a volunteer doesn't feel appreciated, he is more likely to head for the hills. Which brings me to my next point…
Tell volunteers what they are doing RIGHT, not just what they are doing wrong.
Pay attention to your volunteers, and speak with them on a regular basis. Ask them to share how things have been going for them.
And finally…
Prevent burnout!
–You can prevent burnout by making sure that no teacher is burdened with too much work. Distribute volunteers equally among classrooms, and don't give new teachers (or any teachers) more than they can handle.
-You can also prevent burnout by building your teachers up, providing materials on time, and making expectations clear.
In other words, follow the steps I've previously mentioned– they are all great ways to prevent volunteers from feeling so exhausted that they consider quitting.
So, now that you know how to recruit and keep volunteers, it's time to get to it! Before you start, be sure to check out this unconventional method for recruiting that's rarely used, but really works!
Share this post: